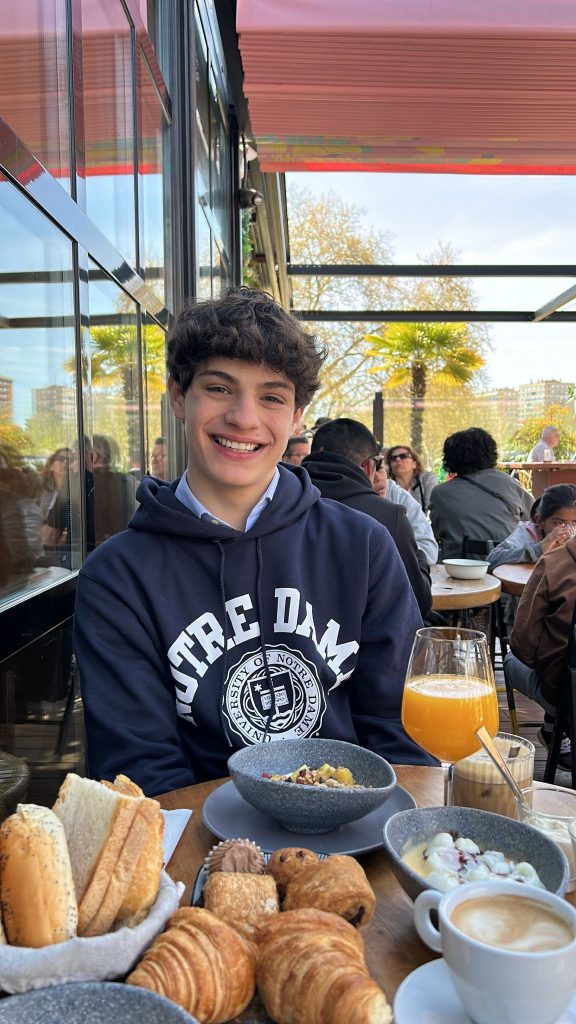 Álex González was a CCC senior during the 2022-23 school year. He was admitted to University of Notre Dame in South Bend, Indiana. He plans to major in Physics.

Congratulations, Álex!
What do you look forward to the most about studying in the U.S. and at your university in particular?
I am really excited about the campus life and about meeting people.
What is the best memory or experience you have had during your years as a CCC member?
By far the best memory was the whole essay writing process, though it is hard, having someone that helps you and talking to them about it is great. It is also someone you meet and can keep in touch with.
What has being part of the CCC meant for you? How has it helped you?
It was a great experience and also tough. I know that without the CCC I couldn't have made it to where I am now so I really appreciate the effort and the way you are seen as a person not as another student. They want to know who you are, help you and try to make you better
What would you say to the students who are going to start being part of the CCC next year?
It is tough and there will be times when you'll about quitting or giving up but trust the process, it's worth it.